Driving Towards Success
The Pennsylvania Turnpike Commission's (PTC) mission is to operate a safe, reliable, customer-valued toll road system that supports national mobility and commerce. To make this a reality, we adopted a Capital Plan Investment - $7 billion over ten years. This investment has enabled the completion of over 150 miles of total reconstruction of our system to date and we anticipate the completion of over 60 miles of additional total reconstruction projects within the next decade. The direct impact to our customers will be a better ride and better mobility. This reconstruction will enable future maintenance to occur with minimal disruption, while also having a positive economic impact on our neighboring communities.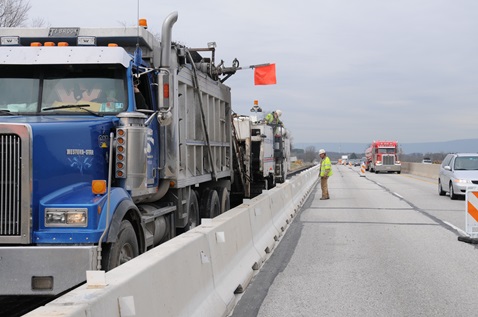 Staying Updated
To report an accident or other emergencies on the PA Turnpike, dial *11 on your mobile phone. To learn more about PA Turnpike conditions or to contact us, use one of these resources:
We are committed to sustainability and Clean Water practices.