PA Turnpike Commits to Building New Westmoreland County Interchange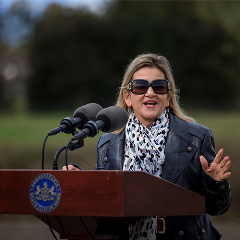 On behalf of our Commissioners, I am pleased to share the following news release and local media coverage regarding the PA Turnpike's commitment to develop a new interchange at Route 130 in Penn Township (Westmoreland County).
State Senate Majority Leader Kim Ward joined Turnpike leaders and local officials last week to announce that the project would be funded.
"This interchange is a priority project for me as it is critical to the community I serve and the overall economic success of our region," said Senator Ward. "The project started when I was Chair of the Senate Transportation Committee, and I am thrilled that the PA Turnpike recognizes its importance and is here to continue moving it forward. This new connection has long been advocated because of the benefits of improved safety and mobility for passenger and commercial traffic in the corridor. I am excited to take this step forward today in making this project a reality."
The Commission can advance this project, along with others along our system, because our agency has largely been released from a 2007 state mandate to provide $450 million annually to PennDOT to help fund Commonwealth transit operations. Those payments, which totaled almost $8 billion in the last 15 years, compelled the commission to cut its capital plan and defer projects. The payments also led to annual toll increases.
Click here to access the commission's news release or click on the links below for additional coverage.
The Pittsburgh Post-Gazette: 'From the drawing board to digging dirt': Turnpike to build new interchange in Westmoreland County
The Tribune-Review: Long-awaited Pa. Turnpike interchange in Penn Township set to become a reality
KDKA: Much-Anticipated Pennsylvania Turnpike Interchange Along Route 130 Coming To Penn Township
The Clearfield Progress: Turnpike commits to development of state Rte.130 interchange
With the payments now reduced and assisted by continued state fuel-tax payments to the Turnpike, we can ramp up efforts to rebuild and add capacity, including enhancements like new connections to improve access for motorists and deliver economic opportunities to communities. In addition, the Commission can get back on track with investment to rebuild and widen sections of its roadway — some of which are 81 years old — and refocus on tunnel improvements and bridges replacements. 
We look forward to providing more information regarding our capital plan and important projects to rebuild and add capacity to our system.
Yassmin Gramian, P.E.
Chair, Pennsylvania Turnpike Commission
Secretary, Pennsylvania Department of Transportation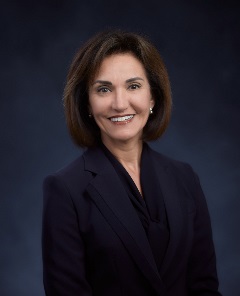 APRIL 2022
A Note From Our Chair
Welcome to our spring edition of The Road Ahead, which brings exciting news about a significant project in Montgomery County. Engineering design of a $60 million interchange to link the PA Turnpike and Lafayette Street in Norristown is moving ahead now that the PTC has largely been released from a 2007 state mandate to provide $450 million annually to fund transit operations. This progress is welcome news for a facility that expected to be built beginning in early 2025.
Sign Up for The Road Ahead
Our monthly newsletter keeps you up to date with what's happening at the PA Turnpike.