Our Board of Commissioners
Pennsylvania Turnpike Commissioners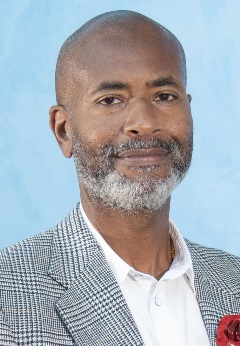 Wadud Ahmad
Commission Chair
Wadud Ahmad is a founding partner in the Philadelphia law firm Ahmad Zaffarese LLC, where his practice areas include municipal/corporate finance and commercial litigation.

​Commissioner Ahmad is an Advisory Committee member for PhilaPort, the Port of Philadelphia and former vice chair of the Delaware River Joint Toll Bridge Commission (DRJTBC).

​He previously worked as a prosecutor in the Philadelphia District Attorney's Office, prosecuting hundreds of quality-of-life crimes. He is a recipient of the Outstanding Young Lawyer's Award from the Barristers' Association of Philadelphia.

A graduate of the Widener University School of Law and Temple University, he lives in Philadelphia.​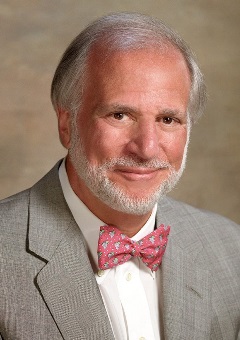 William K. Lieberman
Commission Vice Chair
Pittsburgh businessman William K. Lieberman was appointed to the Pennsylvania Turnpike Commission in July 2010; he served as commission chairman for nearly four years, from March 2011 until he was named vice chairman in January 2015. Lieberman has been president of The Lieberman Companies, an insurance brokerage and consulting firm, since 2003. Prior to that, he served as executive vice president for Hilb Rogal & Hobbs of Pittsburgh, now Willis. He serves on the board of Ampco-Pittsburgh Corp., where he chairs the compensation committee and serves on the executive and audit committees. Ampco-Pittsburgh Corp. is a provider of forged and cast engineered products and air and liquid processing. He is a 1965 graduate of Shady Side Academy in Pittsburgh and a 1969 graduate of the Pennsylvania State University in State College. He is a University of Pittsburgh trustee, former chairman of the Manchester-Bidwell Corp. and former chair of the City of Pittsburgh's Intergovernmental Cooperation Authority.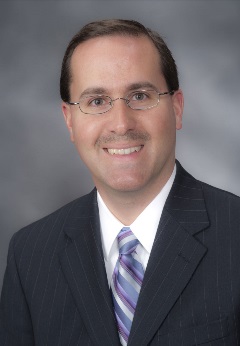 Sean Logan
Secretary-Treasurer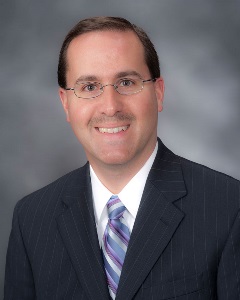 Former State Senator Sean Logan was appointed to the Pennsylvania Turnpike Commission (PTC) in July 2022. Logan previously served on the Turnpike's governing body, having first been appointed to the PTC in July 2013.

He was elected PTC chairman in January 2015, serving in that role through 2017. Logan was appointed to a two-year term as a commissioner on the Pennsylvania Gaming Control Board in February 2017 and reappointed to additional two-year terms in January 2019 and in January 2021.

​He was elected to the Pennsylvania State Senate representing the 45th District in Allegheny and Westmoreland counties for three terms, from 2001 until 2010. Logan continues to serve as Chairman of the UPMC-East board of directors and a board member for UPMC McKeesport.

He holds a bachelor's degree in political science from the University of Pittsburgh and resides in Plum Borough near Pittsburgh with his wife Shannon and their children, Ella and Regan.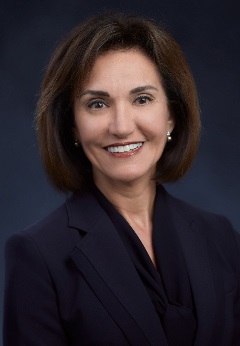 Secretary of Transportation
Yassmin Gramian
Secretary of Transportation
Yassmin Gramian, PE, serves as the secretary of the Pennsylvania Department of Transportation, where she oversees programs and policies affecting highways, urban and rural public transportation, airports, railroads, ports, and waterways. She manages PennDOT's annual budget, which is invested in Pennsylvania's approximately 120,000 miles of state and local highways and 32,000 state and local bridges. Under her leadership, the department is directly responsible for nearly 40,000 miles of highway and roughly 25,400 bridges.

She also has oversight of the state's 11.8 million vehicle registrations and 10.3 million driver's licenses and IDs. Drawing on her years of technical expertise as an engineer in the transportation and infrastructure industry, she is focused on developing these forward-looking strategies that deliver innovative solutions for communities and transportation networks across the commonwealth.

Gramian has more than 30 years of experience in operations, design, and management of transportation infrastructure systems, including highway, tolling, bridge, and railroad projects. She brings to her role at PennDOT strong working relationships with transportation authorities and governments across the Pennsylvania region, including the Pennsylvania Turnpike Commission, Philadelphia International Airport, Delaware River Port Authority, SEPTA, AMTRAK, and the City of Philadelphia.

Prior to joining PennDOT, she served as a senior vice president and business development director for a leading international engineering firm. She was responsible for growth of the company's transportation and infrastructure sector in the Northeast Region.
She previously served as senior vice president for a global architecture, civil engineering, and construction management firm, with responsibility for operations across Pennsylvania – namely in Philadelphia, King of Prussia, Harrisburg, and Pittsburgh. Known for leading with an "all-in" approach to solving challenges, Gramian also has experience at other well-known regional and global engineering firms.

In her career, she was responsible for several signature projects, including Philadelphia's Roosevelt Boulevard Multimodal Corridor Program, SEPTA Subway Concourse Improvement Project, Amtrak's Keystone Corridor Infrastructure Rehabilitation and Reconstruction, PATCO Ben Franklin Bridge Track Rehabilitation, PennDOT's Central Susquehanna Valley Transportation Project's US-15 Susquehanna River Bridge, and Philadelphia Airport Terminal F Modernization. Her work in Pennsylvania has resulted in numerous awards, including 2013 Best Project award by Engineering News-Record Mid-Atlantic and multiple awards from the American Council of Engineering Companies of Pennsylvania.

Gramian earned master's and bachelor's degrees in civil engineering from the University of Michigan and completed the Tuck Management Training Program at Dartmouth College. She is a professional engineer in Pennsylvania, Delaware, New Jersey, and Florida. She previously served on the boards of PhilaPort (the Port of Philadelphia), American Council of Engineering Companies of PA, the March of Dimes Annual Transportation, Building & Construction Awards Luncheon, Transportation Management Association of Chester County, Policy Committee of Greater Valley Forge Transportation Management Association, and Bridge Committee of Association of Pennsylvania Constructors.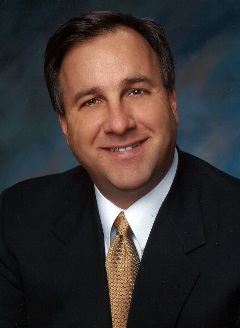 Pasquale T. (Pat) Deon Sr.
Commissioner
Bucks County businessman Pasquale T. (Pat) Deon Sr. was originally appointed to the Pennsylvania Turnpike Commission in June 2002. Commissioner Deon is chairman of the board for the Southeastern Pennsylvania Transportation Authority (SEPTA). He is also a service-industry entrepreneur and restaurateur involved in real-estate development, radio broadcasting, beverage distribution and construction.
Our Executive Leadership
The PA Turnpike Commission (PTC) is staffed by a comprehensive, experienced team of executives dedicated to fulfilling the mission and vision of the organization.
Commission Meetings
The PTC typically holds commission meetings twice a month on Tuesdays. We provide a schedule that includes meeting dates and agendas of meetings, as well as the minutes and recordings of previous meetings.