Our Board of Commissioners
Pennsylvania Turnpike Commissioners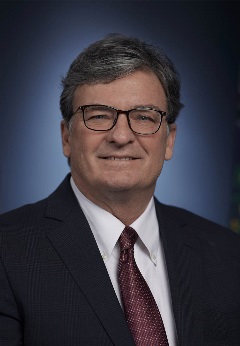 Michael Carroll
Commission Chair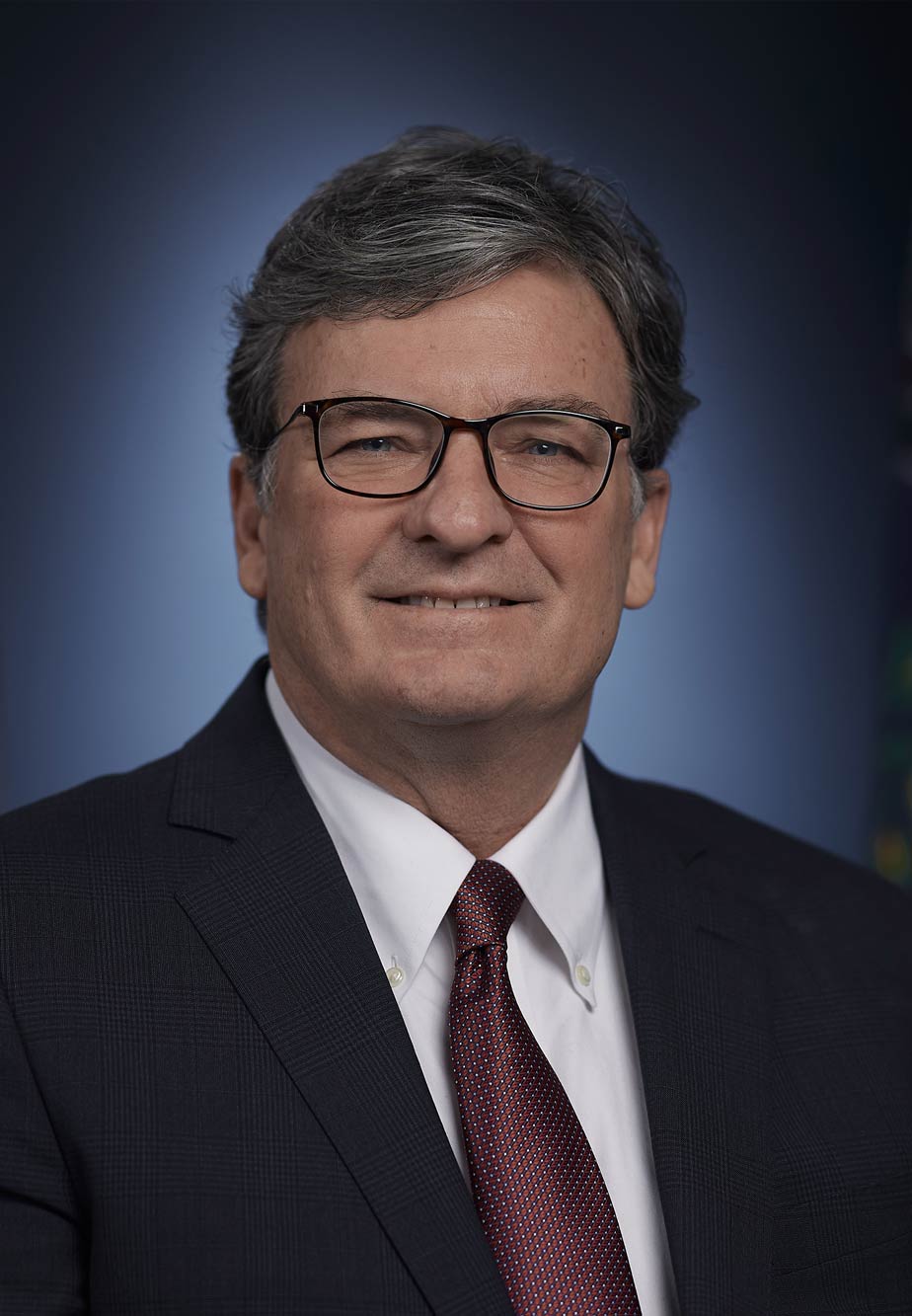 Mike Carroll was first elected to the Pennsylvania House of Representatives in 2006 and subsequently re-elected for seven additional terms, and he worked on transportation throughout his time in public office. Mike was Democratic chairman of the House Transportation Committee from 2018 through 2022.

In 2010, Mike was awarded the Boy Scouts of America Minsi Trails Council Distinguished Citizen Award for his work to rehabilitate the Stillwater Dam in Tobyhanna Township. In 2014, he was awarded the Jean Yates Award from the Pittston Memorial Library Board of Trustees based on his dedication and service to the library and the Joseph Battisto Award for his legislative service to the citizens of Monroe County. In 2015, he received the Pennsylvania Citizens for Better Libraries (PCBL) State Elected Official Award. In May 2016, he received the BAYADA Home Health Care Champion award, and in June 2016 he was presented with the Silver Bayonet Award by AMVETS in grateful appreciation of services rendered to the community, state, and nation.

Mike formerly worked as the chief of staff for then-state Rep. John Yudichak, served as legislative liaison for PennDOT under Gov. Robert Casey and served as district office director for Congressman Paul Kanjorski. A graduate of Pittston Area High School, Mike earned a bachelor of arts in liberal studies from the University of Scranton. A lifelong resident of Avoca, he is a member of the Friendly Sons of Saint Patrick in Pittston, and the Ancient Order of Hibernians, Avoca Division. Mike is father of three adult children, Matt, Mackenzie, and Ali.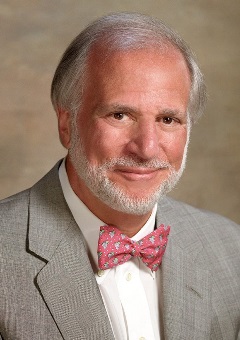 William K. Lieberman
Commission Vice Chair
Pittsburgh businessman William K. Lieberman was appointed to the Pennsylvania Turnpike Commission in July 2010; he served as commission chairman for nearly four years, from March 2011 until he was named vice chairman in January 2015. Lieberman has been president of The Lieberman Companies, an insurance brokerage and consulting firm, since 2003. Prior to that, he served as executive vice president for Hilb Rogal & Hobbs of Pittsburgh, now Willis. He serves on the board of Ampco-Pittsburgh Corp., where he chairs the compensation committee and serves on the executive and audit committees. Ampco-Pittsburgh Corp. is a provider of forged and cast engineered products and air and liquid processing. He is a 1965 graduate of Shady Side Academy in Pittsburgh and a 1969 graduate of the Pennsylvania State University in State College. He is a University of Pittsburgh trustee, former chairman of the Manchester-Bidwell Corp. and former chair of the City of Pittsburgh's Intergovernmental Cooperation Authority.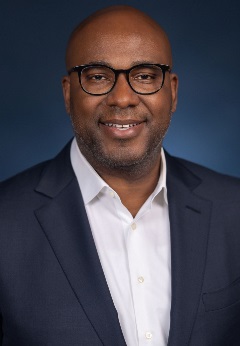 Dr. Keith Leaphart
Secretary-Treasurer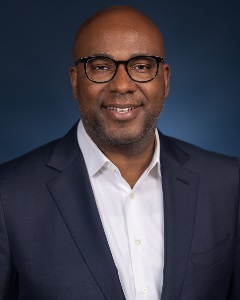 Dr. Keith Leaphart, a Philadelphia physician, entrepreneur, and philanthropist was appointed to the Pennsylvania Turnpike Commission in June 2023.
He is a founder of Philanthropi, an employee giving platform; and owner of Replica Global, a Philadelphia print and design firm. Dr. Leaphart previously served on the staff of Bryn Mawr Rehab Hospital, Malvern, PA.
His extensive board service includes the Public Healthcare Management Corporation; the Lenfest Institute for Journalism; the Lenfest Scholars Foundation; Pennsylvania Osteopathic Medical Association; and the Medical Society of Eastern Pennsylvania. He also serves as an Independent Director for the Philadelphia Inquirer.
He holds a biology degree from Hampton University, Hampton, VA; a Master of Business Administration in Healthcare Administration from St. Joseph's University, Philadelphia, PA: and a Doctorate of Osteopathy Medicine from Philadelphia College of Osteopathic Medicine.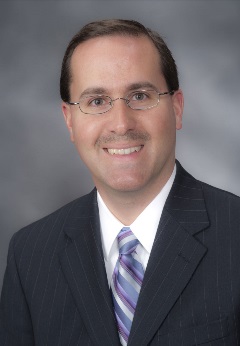 Sean Logan
Commissioner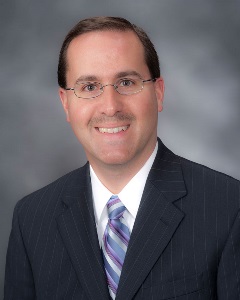 Former State Senator Sean Logan was appointed to the Pennsylvania Turnpike Commission (PTC) in July 2022. Logan previously served on the Turnpike's governing body, having first been appointed to the PTC in July 2013.

He was elected PTC chairman in January 2015, serving in that role through 2017. Logan was appointed to a two-year term as a commissioner on the Pennsylvania Gaming Control Board in February 2017 and reappointed to additional two-year terms in January 2019 and in January 2021.

​He was elected to the Pennsylvania State Senate representing the 45th District in Allegheny and Westmoreland counties for three terms, from 2001 until 2010. Logan continues to serve as Chairman of the UPMC-East board of directors and a board member for UPMC McKeesport.

He holds a bachelor's degree in political science from the University of Pittsburgh and resides in Plum Borough near Pittsburgh with his wife Shannon and their children, Ella and Regan.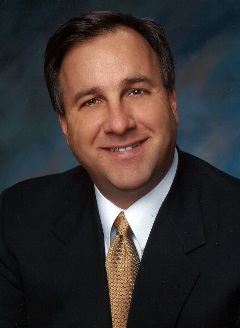 Pasquale T. (Pat) Deon Sr.
Commissioner
Bucks County businessman Pasquale T. (Pat) Deon Sr. was originally appointed to the Pennsylvania Turnpike Commission in June 2002. Commissioner Deon is chairman of the board for the Southeastern Pennsylvania Transportation Authority (SEPTA). He is also a service-industry entrepreneur and restaurateur involved in real-estate development, radio broadcasting, beverage distribution and construction.
Our Executive Leadership
The PA Turnpike Commission (PTC) is staffed by a comprehensive, experienced team of executives dedicated to fulfilling the mission and vision of the organization.
Commission Meetings
The PTC typically holds commission meetings twice a month on Tuesdays. We provide a schedule that includes meeting dates and agendas of meetings, as well as the minutes and recordings of previous meetings.