Open Road Tolling is a cashless, free-flowing mode of collecting tolls without traditional toll plazas or tollbooths.
In an ORT system, tolls are charged electronically as customers drive at highway speeds without slowing down or stopping beneath overhead structures — called gantries — located between interchanges.
Equipment on the gantry and in the roadway classifies and identifies the vehicle and electronically processes tolls. ORT allows free-flowing traffic, which reduces accidents and offers the convenience our customers expect and appreciate.
We're adding ORT because it:
Fulfills customer expectations for seamless, convenient travel
Is safer for PA Turnpike drivers and its employees, and it's better for the environment
Allows new access points (interchanges) to be added more easily and at a lower cost, enhancing mobility and reducing traffic at interchanges and on connecting roads
Will help save the PA Turnpike more than $75 million a year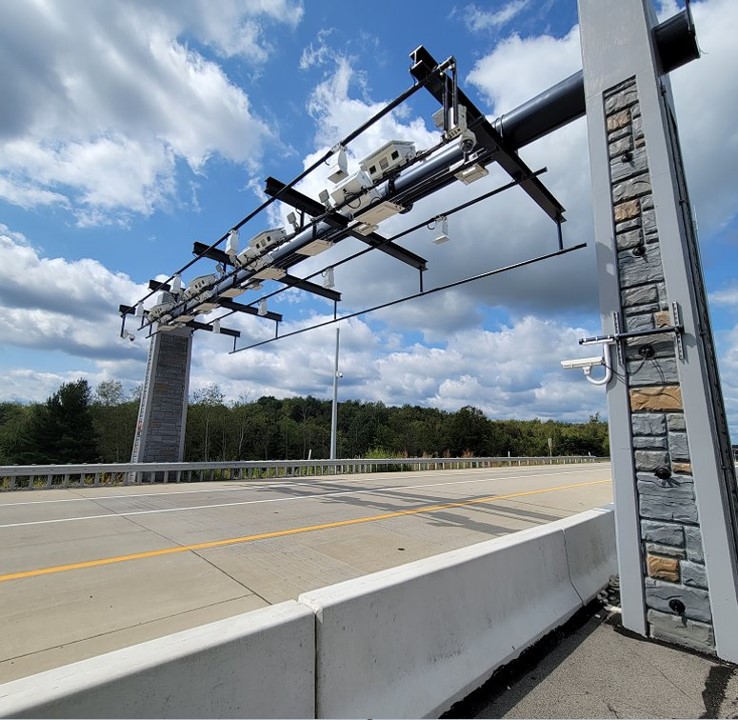 How The Technology Behind ORT Works
ORT systems have been operating across the U.S. and around the globe for more than 20 years. They rely on innovations in technology to identify and classify each vehicle as it passes beneath the gantry.
Here's the breakdown:
Vehicles are classified to determine the appropriate toll rate. Specialized sensors are mounted overhead to the gantry and embedded in the pavement to determine a vehicle's height and number of axles. Sensors called vehicle separators distinguish one vehicle from others nearby. In the ORT system, weight will no longer be used to classify vehicles.
E-ZPass readers (antennae) collect vehicle information from a transponder device for those who have set up a prepaid account. Most PA Turnpike travelers — about 86% — choose this payment method, which offers the lowest rates.
If an E-ZPass transponder is not detected, overhead cameras that have already captured a series of high-definition images of a vehicle's license plate will check the E-ZPass system to see if the license plate is tied to an E-ZPass. If one is found, payment will be deducted from the user's account at the E-ZPass price. Otherwise, a Toll By Plate invoice is generated and mailed to the registered owner. Due to the costs of processing a toll this way, rates for Toll By Plate customers are higher.
All data collected at the gantry is transferred via a broadband, fiber optic network now being built to the Turnpike's Customer Service Center, located in Harrisburg, for verification, processing, and payment. All data is secured and not shared.