The Pennsylvania Turnpike Commission (PTC) will construct a new stretch of mainline roadway to increase safety, reduce congestion and allow for the free flow of traffic through Allegheny and Stonycreek Townships, Somerset County.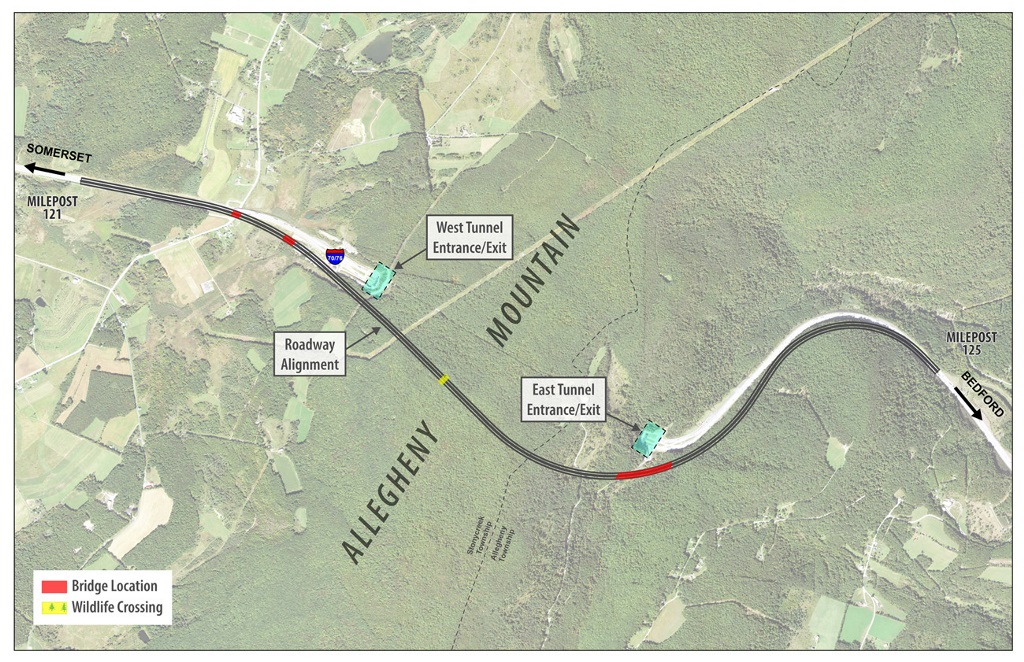 The selected alignment was chosen to achieve the objectives for the Allegheny Mountain Realignment project:

Reduce frequency and severity of accidents in the vicinity of the tunnel
Eliminate rerouting of vehicles carrying hazardous materials
Accommodate existing and future traffic volumes
Minimize environmental impacts
Safety is paramount to the project. The alignment will reduce congestion and increase access and mobility for the region.
The Alternatives Analysis phase of the project has been completed and Preliminary Design began in January 2023 with the selection of the project design team.