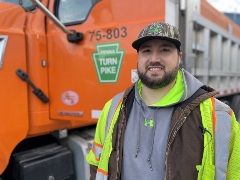 Growing up in Breezewood, the PA Turnpike was pretty much in Brooks Sigel's backyard, and it seemed like a great place to work. "I've always liked operating equipment and different things like that, so I thought I'd take this up," he said.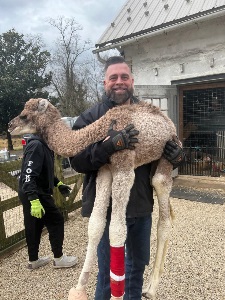 "I never thought I'd hold a camel. Never in my life," PA Turnpike Director of Maintenance John DelRicci said.
DelRicci's wife, Sarah, runs the Parkwood Therapeutic Riding Center in Newtown, Bucks County, where children with disabilities can ride and connect with horses. Jan. 22 started off as a typical Sunday on the farm for the DelRiccis, until they got an urgent call from the owners of the nearby Rose Bridge Farm and Sanctuary.