PA Turnpike/I-95 Interchange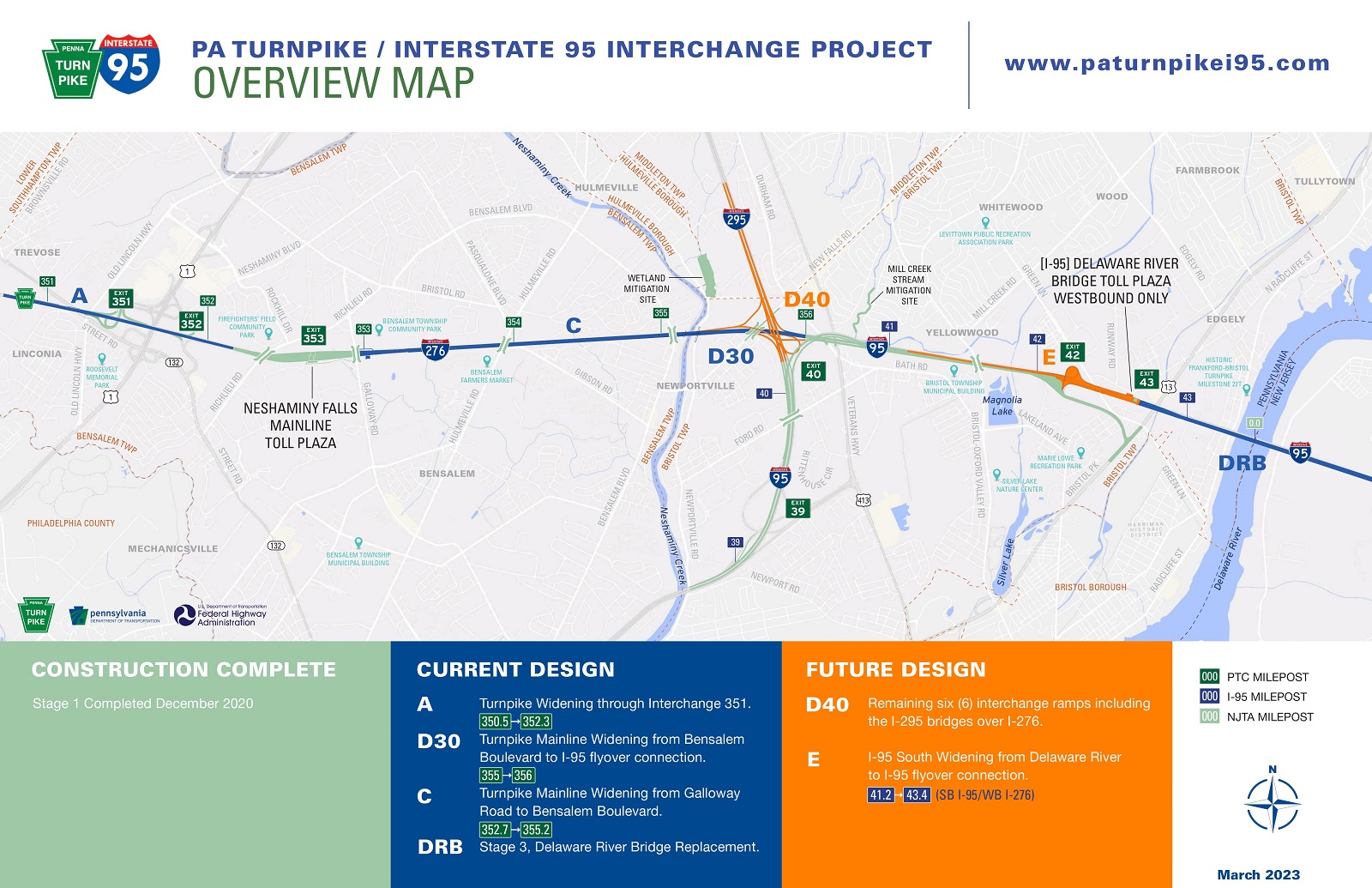 The Pennsylvania Turnpike/Interstate 95 Interchange Project now directly connects these two highways. One of the goals of this project is to reduce congestion on local Bucks County roadways as well as improve the flow of traffic in the Philadelphia region and along the entire east coast.

This website will inform the public with timely and accurate construction information to improve travel while using the Pennsylvania Turnpike and Interstate 95 in the Bucks County area.
Keeping the public informed of construction activities will enable safe and expeditious travel through the construction zones.
For additional information on this project, including the latest design information, please click on the appropriate links in the menu at the top.
Project Status
The PA Turnpike/I-95 Interchange Project now directly connects the PA Turnpike and Interstate 95, thus making Interstate 95 continuous throughout the Mid-Atlantic Region.

The Preliminary Design Phase was Completed in 2008. All Final Design and Construction activities for Stage 1 elements were completed in 2021. The schedule of construction for Stage 2 and Stage 3 elements is largely dependent on funding.
Find out more about construction here.