MS4
Municipal Separate Storm Sewer Systems (MS4s) are systems made up of storm inlets, pipes, ditches, swales, and stormwater basins that collect and transport runoff from stormwater. They work to manage the flow of water and reduce pollutants such as sediment.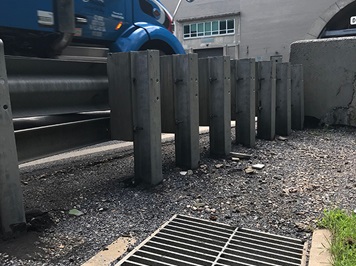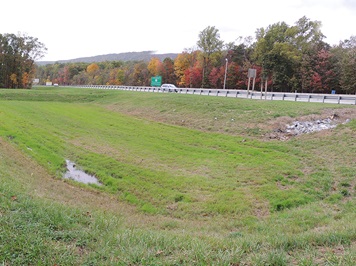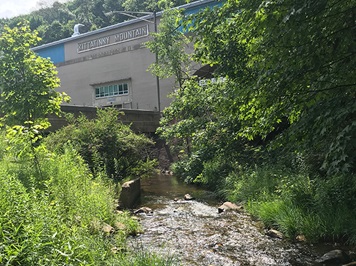 Post-Construction Stormwater Management
It's important to manage stormwater runoff even after construction has ended. Without as much soil to absorb water as groundwater, developed land can usher water into a stream or body of water more quickly. The NPDES program requires a Post-Construction Stormwater Management (PCSM) plan to demonstrate how this increased stormwater runoff will be managed to mimic or reduce the pre-construction conditions.
Tactics include permanent Best Management Practices (BMPs) such as:
Inlets: Stormflows are collected by these inlets and the water is delivered through pipes to control roadway runoff and reduce roadway flooding.
Drainage Pipes, Ditches, and Swales: These transport runoff to stormwater basins.
Stormwater Control Measures (SCMs): SCMs retain or reduce runoff, collect sediment, or infiltrate stormwater back into the ground for natural filtering.
Stormwater Data Viewer:
The PTC's currently available stormwater data can be viewed using this web-based mapping application. PTC-adjoining municipalities are highly encouraged to use this application to assist with tracking of potential illicit discharges. To report a potential illicit discharge, please use the PTC's Clean Water Contact Form.
How you can help keep Pennsylvania's water cleaner:
To report a stormwater-related issue or concern on the Turnpike, please click on the link below to fill out the Clean Water Contact Form.