Rental Vehicles
Customers who operate rental vehicles when traveling on the Pennsylvania Turnpike should review their rental car company agreement. Each rental car company has a unique process for toll payment.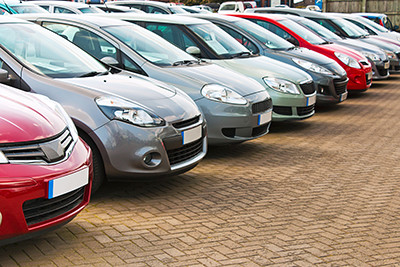 Toll by Plate Drivers
If you drive on the PA Turnpike in a rental vehicle without an E-ZPass transponder, a Toll By Plate invoice will be mailed to the registered vehicle owner, (the rental car company). For these reasons, it is important for rental car customers to review their rental agreement to fully understand the tolls and any fees for which they are responsible. The PA Turnpike Commission is not responsible for any fees charged by rental car companies.
Customers who do not have an E-ZPass account but want to pay the toll for the rental vehicle when traveling on the PA Turnpike, can do so by opening a Toll By Plate account online or via our mobile app, PA Toll Pay.
Drivers with E-ZPass
E-ZPass customers can add their rental vehicle information to their existing PA Turnpike E-ZPass account. To add a rental vehicle, access your account online or via our mobile app, PA Toll Pay. When adding the vehicle to your account, indicate the vehicle is a rental. Enter the start and end dates when prompted.
You can also call the PA Turnpike E-ZPass Customer Service Center at: 1-877-736-6727.
If you don't have an E-ZPass but want to make traveling with a rental vehicle even easier, it's easy to purchase one. On top of not having to worry about receiving an invoice after your trip, you could save nearly 60% on tolls by traveling with E‑ZPass.