Sideling Hill Service Plaza Trailhead
The Pennsylvania Turnpike Commission is constructing a trailhead to provide better access to this popular outdoor recreation area for our customers as well as those in the local community. The Trailhead project includes:
Expanded parking areas.
A pavilion with seating
Expanded green space
Bike repair stations
Bike wash station
Bike racks
Future – EV Bike Charging Stations
Wayfinding signage
Landscaping/planters
Additional lighting
Secure Walkway
Learn more about the Sideling Hill Trailhead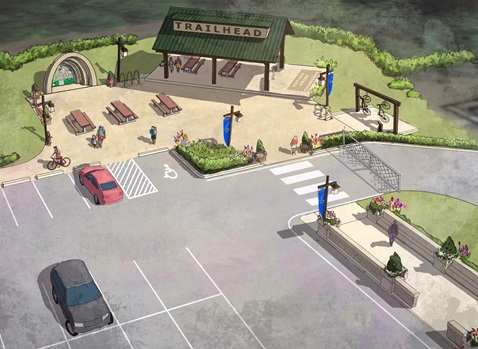 All the above are located within a short walking distance to the amenities provided at Sideling Hill Service Plaza including bathrooms, meals, and drinks.
The Trailhead is being built to provide more parking and amenities for outdoor enthusiasts looking to visit this part of the Commonwealth and to help local municipalities increase awareness of the vast outdoor pursuits available in this region.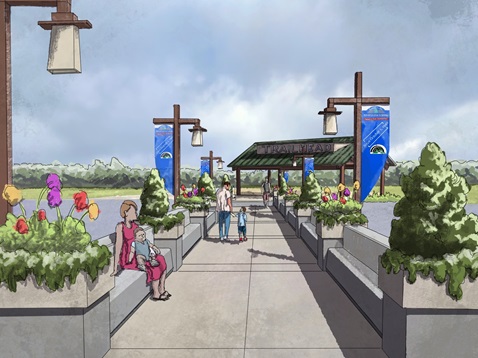 The Trailhead may service both Turnpike customers and those traveling to the trailhead from an off-Pike location. The trailhead will be constructed outside the restricted gates of the Service Plaza, allowing for easy access using a renovated walking path between the Service Plaza and the Trailhead. This walking path also allows seamless use of the Service Plaza and trailhead amenities by all visitors.
This location provides access to more than 600 miles of trails within a 25-mile radius including the TOPP Trail, Buchanan State Forest, Bicycle PA Route S, and Raystown Lake.