The PA Turnpike has teamed up with local farmers for more than 20 years to provide travelers with the opportunity to purchase locally-grown fresh produce and quality foods.
The Turnpike Plaza Farmers' Market Program provides support for farmers and promotes Pennsylvania-produced agricultural products.
Farmers' markets are located at the Allentown Service Plaza in Lehigh County, Sideling Hill Service Plaza in Fulton County and New Stanton Service Plaza in Westmoreland County.
Markets are open April 1 through November 30.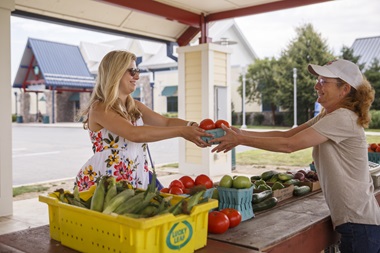 Click on a link below to download the PA Turnpike Service Plaza Farmers' Market agreement and application PDF.