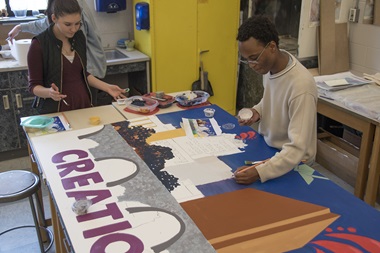 Rest. Stop. Imagine.
Art can transform a public space. Art can spark a young mind. And when joined together, art can add an element of surprise to a simple rest stop, revealing unknown beauty of your journey. The Art Sparks program brings unexpected excitement to travels on the PA Turnpike, while putting young artists on the road to success. Rest. Stop. Imagine all the places you could go.
Art Sparks Partnership
We partner with the Pennsylvania Council on the Arts (PCA) to bring their
Arts in Education program
to the PA Turnpike. The Arts in Education program supports bringing artist residencies to educational, community, and institutional settings. The PA Turnpike is proud to be a part of supporting the arts across Pennsylvania.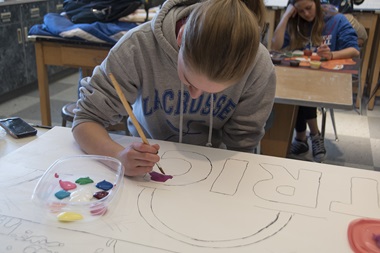 What is Art Sparks?
The Art Sparks program uses the partnership between the PA Turnpike and PCA to install local, student-produced art pieces in every service plaza system-wide over the next five years. A school that resides in the municipality of a chosen service plaza will be selected by PCA and their partners to participate in the program, and the students will have autonomy in choosing the subject matter of the final piece to be installed in the service plaza.
Arts in Education
The PCA's nationally-recognized Arts in Education program works with regional partners to place experienced teaching artists with educators in schools and community settings across Pennsylvania. PCA teaching artist residencies teach conceptual thinking, visual and creative skills, promote team work, and engage students of all abilities and learning styles.