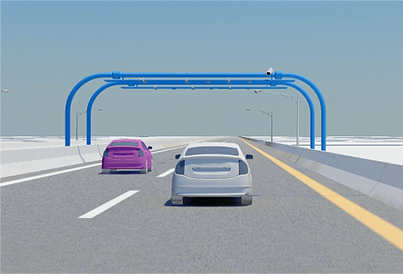 PA Turnpike Online Meeting Set for Oct. 1 to Explain Cashless Tolling
'Toll By Plate' coming to Gateway Interchange and PA Turnpike 66
We invite you to learn more about the PA Turnpike's plans to introduce All-Electronic Tolling (AET) at two locations in Southwestern PA next month.
The PA Turnpike Commission will host an interactive, online meeting on Oct. 1 at 6:30 p.m. to inform travelers and stakeholders about the new way cash customers will pay at the Gateway Toll Point in Lawrence County near the Ohio border and on PA Turnpike 66 in Westmoreland County.
The conversion to cashless tolling at these two locations will occur Oct. 27.
"October 27 marks a significant change in the way we are collecting tolls, and we want customers to be prepared," said Turnpike CEO Mark Compton. "We need to make sure motorists understand that the conversion to cashless tolling at these locations means they will no longer need to stop to pay a toll."
During the online meeting, Compton and other PA Turnpike representatives will discuss how cashless tolling works and what payment options will be available. During the meeting, participants may email their questions about the conversions to PA Turnpike representatives and answers will be provided.
To learn more about cashless tolling, check out the video about it works at www.nocashzone.com.