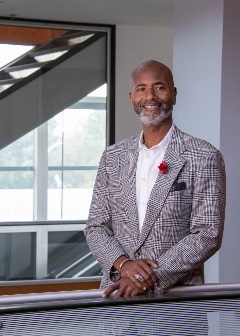 A Note From Our Chair
Welcome to the November edition of The Road Ahead, our bi-monthly newsletter for our customers, stakeholders, and business partners. This is the first edition that has been issued since I was honored by being elected as Chair of the Commission by my colleagues earlier this year. I look forward to keeping you informed about our team's efforts to manage a world-class interstate that helps to drive Pennsylvania's economy.

I am pleased to report that Governor Tom Wolf has signed House Bill 1486 into law, which will strengthen the Commission's efforts to hold accountable those customers who do not pay their tolls. I want to thank the legislature and Governor Wolf for their support of this measure, which is one more tool we will use to hold those customers who refuse to pay their toll bills accountable. The simple fact is that uncollected tolls are largely due to drivers who receive invoices but simply choose not to pay their invoices. The system is working as designed. We look forward to working with lawmakers and the incoming administration of Governor-elect Josh Shapiro as we move forward.
In addition to my new role, I am happy to report that my colleague Pat Deon was recently confirmed for another term as Turnpike Commissioner. In his testimony before the Senate Transportation Committee, Commissioner Deon emphasized our toll collection efforts and our focus on paying down our Act 44-related debt. I look forward to continuing to work with Pat.

We have an amazing team of professionals here at the PA Turnpike. I think you'll enjoy an article about a Turnpike engineer whose grandfather worked on a crew during the construction of America's First Superhighway in the late 1930s.

Finally, a reminder regarding our 2023 toll rates approved in August. The rates will take effect on January 8, 2023.

Thank you for your time and attention. I look forward to working with all our stakeholders and partners in the coming year.

NEW STATE LAW MAKES IT EASIER TO HOLD TOLL SCOFFLAWS ACCOUNTABLE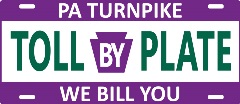 Governor Tom Wolf signed House Bill 1486 into law, which will strengthen the Commission's efforts to hold accountable customers who do not pay their tolls. The legislation, which was passed by the Senate with House concurrence, lowers the thresholds that trigger registration suspensions for Pennsylvania vehicle owners with unpaid tolls and fees from $500 to $250.
The Turnpike estimates that 25,000 additional vehicle registrations would qualify for suspension due to unpaid toll invoice
"This measure is an essential step in the right direction, and we are confident the change will hold drivers more accountable and boost collections," Compton said. "But we are not stopping here. We continue to evaluate revenue collections and loss-prevention best practices in and outside the tolling industry to add tools to our revenue-assurance toolbox."
In addition to stronger enforcement, the PA Turnpike has made it easier for customers to pay. It partnered with a nationwide cash payment network, enabling customers to use cash to pay invoices and replenish E-ZPass accounts at 70,000 drug, convenience, and discount stores. A recent upgrade of the Turnpike's Toll By Plate invoice includes a convenient, new QR code customers can scan to pay right from their devices.
Click here
for more information.
PA TURNPIKE'S 82nd ANNIVERSARY IS A FAMILY TRADITION FOR ENGINEER DON STEELE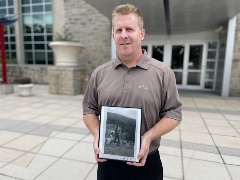 The Turnpike's celebration of its 82
nd
anniversary of our grand opening was a family affair for our colleague Don Steele, a Facilities and Special Projects manager. His grandfather, also named Don Steele, worked as a laborer during the Great Depression, hauling rocks and debris on what would become America's First Superhighway.
"My grandfather was a general laborer, and as we were building the Blue Mountain and Kittatinny tunnels, he helped dig out the original section the railroad had abandoned, retrofitting them for our needs when the Turnpike opened in 1940," Steele said.
As the Depression waned on, some good news came from another part of the state. A major construction project was about to begin – one that would change automotive transportation forever. And they had jobs.
As part of a special program to bring in laborers on this massive project, a 20-year-old Don Steele left home to work on the tunnels, which had been partially constructed as part of the abandoned South Pennsylvania Railroad project.
He worked on the Turnpike for about a year, eventually joining the US Navy and fighting in World War II as a tail gunner. After the war, he worked as a tractor-trailer driver and was honored for driving more than 1 million miles without a crash.
While Steele's grandfather helped build the Turnpike, Steele is one of the people heading up a project that will be its future – Open Road Tolling (ORT). It's a cashless toll-pay system that reads the E-ZPass tags and license plates of passing vehicles at highway speeds on the open road rather than funneling traffic through toll booths.
And even though working on the Turnpike was just a moment in a long life, for Steele's grandfather, he couldn't have been prouder when his grandson started a career there in 2005.
"He was very excited when he heard I got the job with the Turnpike, and he knew how excited I was," Steele recalled. "I think about him every time I drive through those tunnels."
PIKE ANNOUNCES TOLL INCREASE TO TAKE EFFECT JAN. 2023
The Pennsylvania Turnpike Commission on Aug. 2 approved a 5% toll increse for 2023 for all E-ZPass and Toll By Plate customers. The new rates take effect across the system on Jan. 8, 2023, at 12:01 a.m.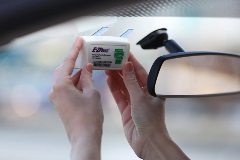 The most-common toll for a passenger vehicle next year will increase from $1.70 to $1.80 for E-ZPass customers and from $4.10 to $4.40 for Toll By Plate customers. The most-common toll for a Class-5 tractor trailer will increase from $13.70 to $14.40 for E-ZPass and from $28 to $29.40 for Toll By Plate. After the increase is applied, E-ZPass and Toll By Plate rates for passenger and commercial vehicles will round up to the next dime. 
E-ZPass drivers continue to receive the lowest rates across the PA Turnpike, saving nearly 60% compared to the Toll By Plate rates. Non-E-ZPass customers can download the PA TOLL PAY smartphone app to create an autopay account and receive 15% savings on monthly Toll By Plate invoices.
"The PTC has been forced to increase tolls annually through the foreseeable future to meets its financial obligations under Act 44 of 2007, said PTC CEO Mark Compton. "It's worth noting that, even with these ongoing annual increases, our per-mile toll rate continues to be below the midline compared with rates of other U.S. tolling agencies."
Act 44 of 2007 required the PA Turnpike to transfer between $900 and (more recently) $450 million annually to the Commonwealth to support transportation projects statewide.
In the 15 years since, the PA Turnpike has transferred nearly $8 billion in funding to the Pennsylvania Department of Transportation — the vast majority of which was in the form of borrowing (issuance of bond debt) that must be repaid over a 30-year period.  
Click here
for more information.