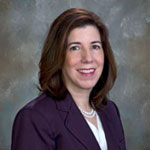 A Note From our Chair
In my role as PennDOT Secretary and PTC Chair, I have been fortunate to work with local officials, business owners, transit agencies, and state lawmakers across the state to identify potential solutions to address the state's significant transportation funding challenges. We have more work to do, but in this edition of The Road Ahead, I am happy to share updates regarding our efforts.
First, this spring, a federal judge in Harrisburg dismissed a lawsuit filed by the Owner-Operator Independent Drivers Association Inc. and others that challenged state law, which mandates that the PTC provide PennDOT with $450 million annually for transit operations across the state. OOIDA has already appealed the dismissal. This law, Act 44, is a critical component of our state's transportation funding framework. The ruling provides some stability and, perhaps as important, it has raised awareness regarding the impact that this law has had on the PTC, including state Sen. Kim Ward, Chair of the Senate Transportation Committee and other lawmakers.
This week, PA Turnpike commissioners approved issuance of $800 million in subordinate bonds. The proceeds will be used, along with a cash contribution of $100 million, to fund Act 44 payments to PennDOT for both the current fiscal year as those that will be due for the upcoming fiscal year.
On another important front, I am proud to share news regarding a series of awards that the PTC and our business partners have earned in recent months. We take great pride in delivering significant, innovative projects across our system, and we are pleased when our engineering and construction partners are honored as well.
Finally, our team has introduced a new safety initiative called "Keys to Safety," which includes a series of specific and proactive steps customers can take to make sure they are safe on our system.
We are juggling a lot of moving parts at the PTC but, once again, I will stress that the safety of our customers and employees will always be our top priority. Please take a few moments to read about "Keys to Safety" and share this information with your friends, colleagues and family members.
Thank you, again, for signing up to receive The Road Ahead.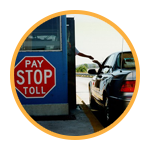 Transportation Funding a Key Issue
The PTC continues to work with PennDOT, local transit partners, business leaders, advocates, and lawmakers on the need to sufficiently fund ground transportation systems in the commonwealth. The PTC and our customers play a critical role in this debate. Under Act 44, the PTC is required to provide $450 million annually for transit system operations across the state.
As a result, tolls have increased every year since 2007 and the PTC's debt continues to grow. The PTC has also been forced to reduce its capital plan.
State Sen. Kim Ward (R-39), Chair of the Senate Transportation Committee, has announced that she will introduce legislation to give counties more flexibility to support public transportation in the face of funding challenges at the state level.
Citing Act 44, Sen. Ward said, "This approach is clearly unsustainable. My legislation will broaden authority and responsibility for counties to support public transportation in their regions." Sen. Ward has also created a legislative working group "to help address the complex issues facing our interconnected transportation system."
Secretary Richards, in her capacity as PennDOT Secretary and PTC Chair, is helping to spearhead mobility partnerships in the Philadelphia and Pittsburgh regions. In addition, the state Transportation Advisory Committee has issued a report focused on Risks to Transportation Funding in Pennsylvania.
For more information regarding Act 44 and the PTC's role in statewide funding, please click here.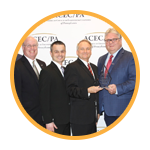 PTC and Partners Honored by Industry
The PTC and several of our partners recently won multiple awards from our peers in the design/construction industry for a wide range of projects across our system. These awards included:
American Council of Engineering Companies of Pennsylvania (ACEC/PA)
PTC won four awards at the 2019 ACEC/PA Diamond Awards for Engineering Excellence in February, including the highest honor with the Grand Conceptor Award for the Delaware River Bridge Emergency Response with Michael Baker International.
Additional awards included:
Annual Transportation, Building & Construction Awards (March of Dimes)
The PA Turnpike/I-95 Interchange Project was honored as the Regional Transportation Project of the Year in March at the 26th Annual Transportation, Building & Construction Awards. This project is the largest in the PTC's history and completed I-95 from Florida to Maine. The event raises funds for the March of Dimes.
Associated Pennsylvania Constructors (APC)
PTC received two awards presented by APC in April:
National Asphalt Pavement Association's Awards Program (NAPA)
Allan Myers received the Quality in Construction Award for excellence in asphalt pavements for the PTC's Total Reconstruction and Widening project on the Northeastern Extension from MP 25.67 to MP 31.34.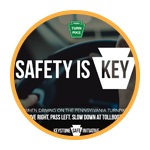 PTC Launches "Keys to Safety" Initiative
Safety has always been and will always be the PTC's top priority and, this spring, the Commission launched a new "Keys to Safety" initiative.
The PTC's Traffic Operations and PR/Marketing teams worked together to identify daily driving practices, safety, and other roadside features that are unique to the PA Turnpike, and driving preparedness tips. The five keys are Attention, Focus, Preparation, Safety and *11. In the event of any emergency, motorists should pull out of the active travel lanes as far as possible, remain in their vehicles, and call *11 on a mobile phone to alert the PTC Operations Center to your location and need for assistance.
To learn more about the "Keys to Safety" campaign, please click here.