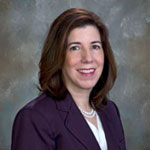 A Note From Our Chair
Advancing good public policy is not altogether different from managing a construction project: You have to start with a strong foundation. Planners and engineers know that successful projects always start from the ground up – and we are following this approach as the PTC, along with PennDOT, leads a statewide discussion on transportation funding. In June, the PTC partnered with the Southwest Partnership for Mobility to issue a sweeping report that outlines the challenges facing the region's transportation system – along with options to address those challenges. On another, more personal note, I am very pleased to report that our efforts to strengthen resources for women were recognized by Women in Transportation. The PTC and the Wolf Administration remain committed to advancing professional success in our industry.
On the safety front – and safety is always our first priority – we have updated our website to include summer safe driving tips. Please, please be careful when driving – especially in active construction zones.
Finally, I want to thank all of you who have signed up to receive The Road Ahead. We are continually adding names to our distribution list. Our goal, again, is to keep our partners and stakeholders engaged and informed about our efforts to provide safe and efficient travel across our system. Please feel free to share this link with your colleagues so they can sign up directly.
Thank you, again, for signing up to receive The Road Ahead.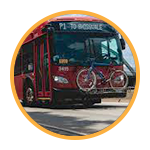 Southwest Mobility Report
The PA Turnpike Commission (PTC) continues to play a key role in the state's transportation funding debate. There is no question that the commonwealth continues to face stiff challenges in transportation funding, particularly with the Act 44 mandate that the PTC will provide PennDOT with $450 million annually through 2022. In June, the Southwest Partnership for Mobility released a report regarding challenges facing the region's transportation system and the need for dedicated, annual statewide funding.
The PTC joined the Port Authority of Allegheny County and Allegheny County to form the Partnership in early 2018. Working with PennDOT, the Partnership formed an advisory council of regional stakeholders that included transportation agencies, local elected officials, major employers, and civic leaders. The Partnership makes a compelling case for the need for additional investment in the regional network and the opportunity to generate local revenue to pay for these investments.
The Partnership's final report highlights challenges, opportunities, and funding options to ensure development of projects that accommodate or accelerate economic growth in the region.
This report follows a similar effort that the PTC led with local partners in the Philadelphia region. Both reports outline options that could provide the PTC with relief from Act 44 and help stakeholders and decision-makers coalesce around a viable plan to address the funding crisis. In addition, the Pennsylvania Transportation Advisory Committee recently released a statewide study of the potential risks to transportation funding. Stakeholders across the state, including lawmakers and local elected officials, recognize that solutions must be found to fund our transportation network.
For more information on the role the PTC is playing in this debate, please click here.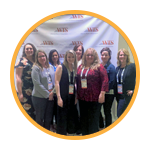 PTC Women's Network Receives Diversity Award
In recognition of the PTC's ongoing focus on diversity, the PTC's Women's Network was awarded the Rosa Parks Leadership Award in January by the Central PA Chapter of WTS, Advancing Women in Transportation. That award sent the Network on to the national conference in Boston in May, and it received international recognition for significant contributions in promoting diversity and cultural awareness in support of the goals and mission of WTS. The PTC's Women's Network provides a forum for PTC employees to develop their careers with opportunities to connect, mobilize, network, and participate in mentoring activities. To learn more about our Office of Diversity, please click here.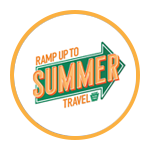 Summer Driving Tips
Travel volume on the PA Turnpike is always heavier in summer. This summer is slated to be especially busy, with more than 63 million vehicles anticipated on our 552-mile roadway. The PTC launched a microsite for travelers who are planning road trips or summer vacations. Visit PATurnpike.com and click on the "Ramp Up for Summer Travel" banner for travel tips and tools including maps, toll calculators, E-ZPass information, service plazas, and safety advice.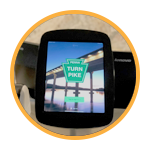 New Process When Visiting Central Office
The Commission has instituted a new process for visitors to our main office in Middletown. The paper sign-in book, typically located with the Capitol Police or the receptionist, has been replaced with an automated reception desk (Envoy).
Here are several things you need to know about this system:
Visitors must still provide the Capitol Police with a photo identification.
Visitors will be directed to sign in to the automated system on the iPad in the main lobby.

On your first visit, you will be asked to enter contact information and take a photo.
The information will be saved for all subsequent visits and automatically brought up when you type in your name.
Envoy will print a disposable adhesive badge for you for each visit.

The PTC staffer you are meeting will get a notification that you have arrived and will come to the lobby to greet you.
You should wear your PTC badge in a visible spot at all times while in the building.
As you exit the building, please be sure to sign out on the iPad.
The lobby receptionist will still be available to greet you and answer questions. There is also an option to preregister by mobile phone by clicking here.