A Note From Our Chair
As we look back at Black History Month, I continue to be impressed by the commitment to diversity, equity and inclusion at the Commission. Over the years, we have seen efforts to address inequalities that have limited the progress of African Americans and people of color in our society. I am also aware that there is much more work to be done at the Commission and in the transportation industry. While we have seen recent progress with our third African American commissioner, Wadud Ahmad, and the executive promotion of Charles Duncan as the chief of compliance, legislative and cultural affairs, there is more to be done. My colleague, Commissioner Ahmad, will share insightful information in the Q&A in this edition.
Last month, we advertised two requests for proposals (RFPs) for engineering services specifically for small business enterprises (SBEs) as identified in PennDOT's Engineering and Construction Management System. This new initiative is part of an expanded effort to include and engage these business partners to prime contracting at the Commission. Business and Supplier Diversity is led by Director of Diversity and Inclusion Myneca Ojo, who works with the Commission's departments to engage and bridge opportunities for contractors and vendors. Click here for Business Supplier Diversity and her contact information.
The PA Turnpike is committed to ensuring diversity, equity and inclusion in contracting. In 2013, the Commission developed Policy 7.10 on Business Supplier Diversity and Contract Compliance. Click here to read our policy. Additionally, the Commission strengthened language in construction contract specifications and incorporated a process to ensure more meaningful identification of contractor efforts to meet the minimum participation level by incorporating a good faith effort checklist as a bid document requirement.
In recent months, race has been at the core of identifying solutions to eradicating systemic and racial discrimination. In 2020, the Commission developed the Task Force on Racial and Social Justice to identify gaps and practices that serve to exclude people of color, specifically African Americans, in the PA Turnpike workforce, community and contracting opportunities. In tandem with Gov. Tom Wolf's commitment for agencies and commissions to identify ways to eradicate systemic and racial discrimination, the PA Turnpike worked to look internally through the robust task force. The results are recommendations and a new effort to engage a permanent Task Force on Social and Racial Justice to implement them.
As part of celebrating Women's History Month, the PA Turnpike's Women's Network produced a terrific series of events, and I hope you'll read more in this special February/March issue of The Road Ahead. I am honored to have been invited to join the group during its virtual sessions.
We are providing another update regarding the PA Turnpike's annual Act 44 payments to PennDOT. The Commission recently transferred $337.5 million to PennDOT, bringing the total to $7.337 billion in Act 44 payments in the last 15 years. These payments will drop from $450 million a year to $50 million annually on July 1, 2022, and we look forward to working with lawmakers and Gov. Wolf to identify stable funding sources for transit systems across the state.
The PA Turnpike is collaborating with PennDOT on a major funding initiative — announced in mid-February — to help rebuild several of Pennsylvania's critical bridges to keep passenger and commercial vehicles safely moving and our economy growing.
Finally, we set the record straight on a study of toll rates across the globe that missed the mark. The study was making the rounds in some media outlets in the commonwealth this month.
Thanks for reading!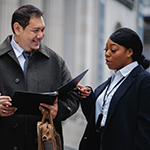 Opportunities for SBE-Certified Firms
The PA Turnpike's Engineering Department has issued two separate RFPs for $750,000 SBE Open-End Set Aside Engineering Agreements to provide more opportunities for new business partners.
"We have been working for many years to try and encourage more businesses to compete for our work, and we want to make sure that small businesses have every chance to get into the mix," CEO Mark Compton said. "We also know that many SBEs are minority- or women-owned businesses, so this initiative also gives us an opportunity to continue opening the doors to these businesses as well."
A dozen proposals were received this month, and evaluations are underway. It is expected that the Commission will make selections this summer.
Q&A with Commissioner Ahmad
Last month, the PA Turnpike marked Black History Month with a variety of events and articles for employees. Among them was a video from from recently appointed PA Turnpike Commissioner Wadud Ahmad sharing his insights on Black History Month.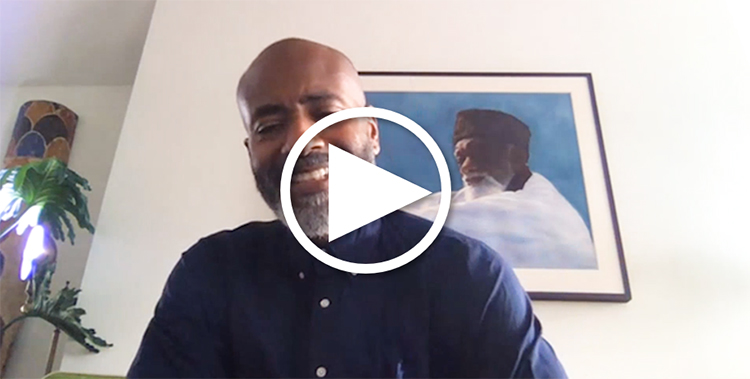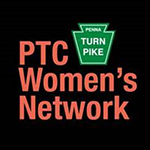 Women of the PA Turnpike: A Driving Force
While several women have made their mark on the PA Turnpike, it wasn't until recently that women collaborated to create the PA Turnpike Women's Network. The organization was established in 2018 to engage and empower employees to become transportation leaders.
Core team members who helped make this happen were: Catherine Clements-Jenkins, equal opportunity/ADA officer; Karen Muro, senior human resources specialist; and Kristine Shuller, IT vendor relationship specialist. They recruited ambassadors to help with the objective of developing women in their careers by providing opportunities to connect, mobilize, network, and participate in mentoring activities while supporting work-life balance.
"We thought it was time to get a group like this organized," Karen Muro said. "There are great women in this organization who help each other on a daily basis, so why not take that talent and energy to provide opportunities systemwide?"
Prior to the pandemic, the network was working on a human trafficking initiative, creating a giving garden to provide Harrisburg-based food banks with fresh produce, and organizing programs where employees had a chance to listen to guest speakers throughout the year. The idea was to bring various professionals to the PA Turnpike who could provide information, insight, and advice concerning equity within the workplace, professional development ,and work-life balance.
"Due to its popularity and the need to engage with employees throughout the pandemic, it developed into a weekly virtual series called Coffee Connections," Krissy Shuller said. "PA Turnpike leadership challenged us to continue this effort into the new year."
Since March 2020, there have been 50 weekly sessions, with an average of 120 individuals logging in to participate each time.
In 2019, the first Employee Expo was held at the PA Turnpike's central office. More than 350 employees participated in the daylong event, which consisted of topics and speakers focused on everything from healthy cooking to professional development to personal wellness.
The third PA Turnpike Women's Conference was virtual this year. The event (March 15-19) was kicked off by PA Turnpike Chair Yassmin Gramian. This year's theme was "Leading Through Disruption and Exceeding the Vision." Employees joined in a variety of virtual programs throughout the week.
"The PA Turnpike Women's Network continues to connect, empower and engage our workforce in ways we could not have imagined," Catherine Clements-Jenkins added. "We remain excited and ready for the endless possibilities in front of us to make an impact."

PA Turnpike's Act 44/89 Payments to PennDOT
The PA Turnpike recently transferred $337.5 million to PennDOT as mandated under Act 44, bringing the total provided to the commonwealth to $7.337 billion in the last 15 years. The bulk of the Act 44 funds are dedicated to transit agencies in the state's largest cities.
The payments have forced annual toll increases, reduced operating expenses and, as noted by CEO Mark Compton, necessitated reductions to the PA Turnpike's capital plan.
Under PA Act 89 of 2013, the PA Turnpike's Act 44 obligation is scheduled to drop from $450 million to $50 million annually beginning July 1, 2022. Compton said, "We must ensure that is the end of this particular fiscal chapter for us."
The PA Turnpike is urging partners and stakeholders to support the efforts of the two regional mobility partnerships in the southwest and southeast corners of the state, which have identified comprehensive solutions to addressing funds for transit operations and opportunities to provide relief to PA Turnpike customers.
Click here for more information regarding the Act 44 payment and here for more information on the PA Partnerships for Mobility.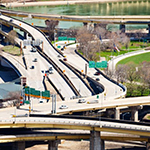 PA Turnpike Partners with PennDOT on Bridge P3
As part of a study to explore sustainable transportation-funding methods and to complete needed projects, PennDOT recently identified nine bridges being considered for its Pathways Major Bridge Public-Private Partnership (P3) Initiative. Under this initiative, PennDOT has pinpointed tolling of major bridges as a viable, near-term solution to address these critically needed bridge replacements.
PennDOT and the PA Turnpike are collaborating on the development of toll-collection infrastructure for the initiative. PennDOT has turned to the PA Turnpike to provide comprehensive toll-collection services for the identified bridges.
"As an entity with eight decades of expertise, the Commission would partner with PennDOT to provide tolling infrastructure and related services," CEO Mark Compton said. "This partnership would provide continuity and efficiency in customer service for motorists traveling on tolled facilities and keep tolling interactions seamless for all travelers."
The PA Turnpike's role would include installation and operation of tolling equipment at each site, and administration of billing and processing via the PA Turnpike's existing E-ZPass and Toll By Plate programs.
For more information about PennDOT Pathways and the Major Bridge P3 Initiative, please visit www.penndot.gov/funding.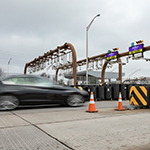 International Toll Rate Research Misses the Mark
A study released by Australian insurance seller Budget Direct inaccurately named the PA Turnpike the costliest toll road in the world. The article, and subsequent reporting, was based on flawed research methodologies of a car insurance company. The so-called "report" failed to recognize basic differences in how toll highways are used, how toll rates are set, and how travelers pay.
The report listed a PA Turnpike trip cost of $112.90, ignoring the fact that most customers (if any at all) don't pay that much. In truth, most PA Turnpike travelers (more than 85 percent) use E-ZPass, which is $55.60.
The insurance firm failed to mention that, if a noncommercial driver ever did get such an invoice (again, doubtful), they'd have a chance to sign up for E-ZPass, get the discounted rate and save $57.30.
Finally, the report disregarded the widely ranging distances of the toll roads and bridges it compared. If it had done its homework, the PA Turnpike would have been the cheapest of the top three named most expensive. Our cost per mile for the trip selected was 25 cents. The second highest was $1.53 per mile, and the third costliest was 77 cents per mile (see chart).
The world's most expensive tolls?
| Toll Facility | Report's Ranking | Toll Rate Specified | Length (Miles) | Per-Mile Cost |
| --- | --- | --- | --- | --- |
| PA Turnpike | 1 | $112.90 | 443 | $0.25 |
| Grossglockner High Alpine Road (Austria) | 2 | $45.43 | 29.7 | $1.53 |
| Rijeka-Zagreb Split (Croatia) | 3 | $38.42 | 49.8 | $0.77 |
While we might argue about the way the study was conducted, we will not argue that our customers do, in fact, pay a premium to use our roadway.
We have been compelled to raise tolls since 2009 because of 2007's Act 44, which mandates that our agency transfer $450 million annually to PennDOT for transit operations. As a result of this law, we have transferred $7.337 billion in the last 15 years to PennDOT, which has caused us to accrue bond debt of roughly the same amount.
Our toll rates and our financial situation have been dictated by this statute. We look forward to 2022 and the sunsetting of Act 44/89, when our annual payments to PennDOT will be reduced to $50 million. Unfortunately, the fiscal damage, due to having to increase our debt, has already been done. Despite this reduction, our current projections show that we must still raise tolls by an average of 5 percent annually from 2022 to 2027. Tolls will likely increase by 3 percent starting in 2028 through approximately 2050.
Traffic and Revenue Update
As traffic and revenue on the PA Turnpike steadily increase, preparing customers for whatever may come their way is important. From tolling questions to spring safety tips, the Ramp Up for Spring Travel page has launched with all the tools a customer may need before hitting the road this season.
The charts below show a week-by-week rundown of the traffic and revenue numbers from March 2020 to March 2021.