A Note From Our Chair
As the first woman to chair the Pennsylvania Turnpike Commission (PTC), I can attest that change is inevitable, even at and America's first — and oldest — superhighway. The fact is, our agency's commitment to change and innovation, to adapt and develop technologies, is precisely why the PA Turnpike continues to be one of the state's most well-known and valuable assets.
Our mission to provide safe, efficient travel has not changed. But the system itself and our business operations continue to evolve.
Today, more than 500,000 customers rely on our system daily. The PA Turnpike now comprises 550 miles of interstate and we are adding lane miles and new interchanges at a record clip. We are managing $1 billion in ongoing capital improvements and maintenance projects. We continue to invest in technologies to provide safer travel for our customers.
The Road Ahead is designed to keep our customers, stakeholders, and business partners better informed about the changes sweeping our system — changes focused on our core strategic values of safety, innovation, and customer service.
In this inaugural issue, you will find an update on the Commission's Public-Private Partnership (P3) to develop a fiber-optic broadband network and a report on our decision to improve customer convenience by offering in-lane credit card payments. We are providing traffic updates as well as a report on our partnership with the PA Council on the Arts to bring art — yes art — to our service plazas.
I am looking forward to working with my fellow Commissioners and the entire PA Turnpike team as we continue to meet the changing needs and expectations of our partners.
Best, Leslie S. Richards PA Turnpike Chair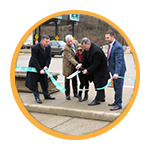 Construction Update Turnpike Makes Way for Super Loads
PA Turnpike CEO Mark Compton last month joined PA Department of Economic Development Secretary Dennis Davin and local business owners to mark the completion of a critical economic development project to accommodate oversized loads at the Amos K. Hutchinson Bypass (Toll 66). The $1.2 million project was made possible through a Transportation Infrastructure Investment Funds grant announced by Gov. Tom Wolf in 2016.
The project allows companies, including Elliott Group, based in Jeanette, Westmoreland County, to more quickly and efficiently move large loads, called super loads. Representatives from Elliott Group — which employs 1,000 people and manufactures massive compressors and turbines at their facility — joined CEO Compton and Secretary Davin at the event.
The project involved modification of the Toll 66 mainline Toll Point at milepost five by removing a portion of the overhead canopy and other modifications along with minor roadway reconstruction and widening a southbound lane to accommodate super load traffic exclusively. Additionally, a bypass lane capable of accommodating northbound super loads was constructed at Exit 8, where PA Route 130 intersects Toll 66.
Click here to access our systemwide Design and Construction map. Click here to access all information regarding all procurement and construction opportunities with the PTC.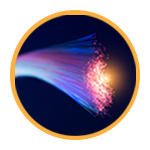 PTC Advances Groundbreaking Fiber Optic P3
In the summer of 2016, the state's P3 Board approved the PA Turnpike's proposal to initiate a P3 with a private entity to install a broadband network within PA Turnpike right-of-way.
The PA Turnpike will take on a private partner to design, build, finance, operate, and maintain a fiber network along our system. The network will accommodate the PA Turnpike's existing and future data communication needs and will allow the private entity to generate revenue from third-party broadband customers.
"The P3 approach makes sense for this project because we're able to take advantage of the private sector's experience and investment potential without diverting toll dollars from our capital program that remains focused on reconstructing and widening our existing roadway to make it safer and smoother customers," said PA Turnpike Chair Leslie S. Richards.
In November, the PA Turnpike shortlisted four teams through a Request for Qualifications process. The formal Request for Proposals will be finalized in the spring of next year; the selection of the development entity is expected in late summer 2018. Construction could start in the spring of 2019.
The shortlisted proposers and more information on the project can be found here.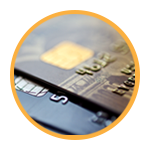 Tollbooth Triumph: Credit Cards
In the first year, response to the PA Turnpike's decision to allow customers to use credit cards in the lanes has been overwhelming. The PA Turnpike collected more than $21 million through in-lane credit card payments.
"People just do not carry cash like they used to, and customers were requesting we offer this option. We didn't anticipate this level of volume, but customers, obviously, are happy we made this change," said CEO Mark Compton.
The PA Turnpike rolled out this payment option in September 2016 as part of an overall effort to improve the customer experience.
Compton stressed that cash and E-ZPass remain the preferred means of payment and noted that E-ZPass will always be the most affordable way to travel on the Turnpike.
For more information on payment options, click here.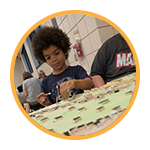 Local Students Create Public Art For Oakmont-Plum Plaza
The PA Turnpike and PA Council on the Arts (PCA) recently took their Arts Sparks Program to the Riverview School District. Art Sparks is a partnership between the PA Turnpike and the PCA's Arts in Education residency program to showcase student-created artwork at service plazas across the PA Turnpike.
Students at the Riverview Junior and Senior High schools — which serve the Pittsburgh suburbs of Oakmont -- designed and helped to create a colorful mosaic for the Oakmont-Plum Service Plaza. Students, the community and PA Turnpike leaders recently unveiled the completed mosaic at the plaza.
Dr. Margaret DiNinno, Riverview School District Superintendent, expressed her thanks for selecting the school district for this creative collaboration which showcases elements of Western PA.
"Our small school district takes pride in providing students with opportunities that extend beyond the walls of the classroom," said DiNinno. "The opportunity that Art Sparks and the PA Turnpike have provided…will serve as a memorable and valuable learning experience for each of them."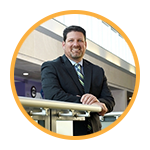 Shuey Named Chair Of National E-Zpass Board
PA Turnpike COO Craig R. Shuey was elected chair of the executive management committee for the E-ZPass Group, an association of toll agencies in 16 states that operates the E-ZPass electronic toll-collection system on the east coast from Maine to North Carolina and west though Illinois.
The E-ZPass program is the largest, most successful interoperable toll-collection program in the world, servicing more than 20 million accounts, almost 35 million tags, and the electronic collection of over $9 billion in annual toll revenues.
The PA Turnpike has been a member agency since 2001 and presently manages two million E-ZPass accounts with nearly three million transponders in circulation. For more information, click here.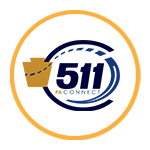 511PAConnect Garners Multiple Awards
511PAConnect, a joint initiative of the PA Turnpike, Pennsylvania Department of Transportation (PennDOT) and the PA Emergency Management Agency (PEMA) to provide stranded motorists with information during long-term road closures, was recently recognized with regional and international awards.
The alert service has received five awards to date:
2017 Toll Excellence Award for Technology from the International Bridge, Tunnel, and Turnpike Association
2017 Transportation Achievement Award for Operations from the Institute for Transportation Engineers
2017 Project of the Year from the Mid-Atlantic Section of the Institute of Transportation Engineers
Outstanding ITS Project for 2017 from the Intelligent Transportation Society of New Jersey
2017 Project of the Year from the Intelligent Transportation Society of PA
Through 511PAConnect, personnel from the PA Turnpike and PennDOT identify a potential long-term closure and notify staff at the 24-hour Commonwealth Watch and Warning Center at PEMA, who issue an initial location-based, mobile-phone alert to people in and around the backlog.
Upon activation, a push message, like an electronic Amber Alert, is sent to all phones in the incident area. This message provides impacted travelers with instructions to participate and receive further updates and safety information throughout the incident. It allows responders to glean critical information about the scope of the incident and needs of stranded travelers.
Since launching in December 2016, 511PAConnect has assisted thousands of travelers.
To learn more, click here.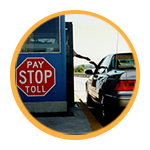 New Toll Rates Took Effect Jan. 7
New PA Turnpike toll rates went into effect Jan. 7, reflecting a six percent increase for cash and E-ZPass customers. The increase is needed to meet the PTC's funding and capital-improvement obligations. The PTC is legislatively mandated to provide $450 million in funding to PennDOT each year under Act 44 of 2007. Since Act 44 was passed, the PTC has provided payments totaling $5.875 billion. Of that, $3.625 billion has provided financial assistance to mass-transit agencies and $2.25 billion has helped fund off-PA Turnpike highway and bridge construction.
"We recognize that motorists pay a premium to travel our roadway," said PTC CEO Mark Compton. "With that comes our commitment to maintaining and enhancing our 77-year-old system to provide a smoother, safer roadway for customers."
This fiscal year about 85 percent of the PTC's $500 million capital budget is dedicated to renewing, rebuilding, and expanding the roadway. The PTC has reconstructed more than 124 miles of its system, with another 20 miles of roadway now being rebuilt and widened and more than 90 miles in planning and design phases.
The PTC does not receive tax appropriations to operate and maintain its roadway. To access a toll calculator and printable schedule click here.