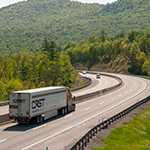 Lawmakers Consider Bills to Address Statewide Transportation Funding Crisis
PA Turnpike Commission (PTC)'s Chief Engineer Bradley Heigel and Director of Legislative Affairs Charles Duncan testified before the House Transportation Committee earlier this month as lawmakers continue to seek solutions to the statewide transportation funding crisis.
The Commission supports House Bill 2361 and House Bill 2068.
House Bill 2361 would provide critical relief to the PTC and its customers by stepping down PTC's Act 44 payments. Since 2007, the Commission has provided PennDOT with $7 billion in funding for roads, bridges, interstates, and transit systems across the state.
In 2013, the Legislature passed Act 89, which lowered the amount of funding that the PTC provides to PennDOT and shifted the funds to support transit agencies, multi-modal, and other non-highway programs. Today, due in large measure to this funding obligation, the Commission holds almost $14 billion in debt, which exceeds the state's General Debt.
House Bill 2068 would expand the ability for local governments and counties to generate revenue for transportation purposes. Legislation mirrors, to a large extent, the recommendations of the Mobility Partnership initiatives the Commission launched with SEPTA and the Port Authority of Allegheny County.
Heigel and Duncan thanked Committee Chairman Tim Hennessey for sponsoring this bill and asked the Committee to consider expanding the bill to:
Ensure that any additional revenue created locally can be used for all types of transportation projects, rather than just mass transportation.
Broaden the menu of available revenue options beyond the three options that are in the current draft.
Include the Mobility Partnerships identified additional potential sources such as local services tax, Transportation Network Company (TNC) fees, Hotel Occupancy Tax, Surface Coverage Fees, Parking Fees, and Vehicle Property Tax.
"Action by the House Transportation Committee and the Legislature can unleash transportation's important piece of Pennsylvania's economic recovery and long-term stability," the Commission stated in written testimony.
Click here to access the Commission's written testimony.
Click here to access our PA Partnerships for Mobility Reports and additional background information.
PTC Seeks Partners in an Effort to Improve Customer Service Operations
The Commission has issued a Request for Information (RFI) to obtain feedback and input on how best to structure procurement(s) to replace and enhance the Customer Service Back Office System and Customer Service Operations.
"Our Customer Service Center is the front door to our agency for our customers and we are constantly looking for new ways to improve our operations to make it as easy and efficient as possible for customers to find the assistance they need," said PTC CEO Mark Compton.
Click here to access the RFI.
Click here for the most recent addendums to the RFI.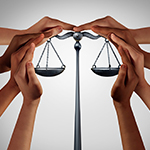 PTC Creates Internal Task Force on Issues of Social Justice
CEO Mark Compton has announced plans to launch a Task Force "… to evaluate and develop a plan for how the Commission can contribute to dismantling systematic racism and inequality". The initiative comes in the wake of recent events and reflects the larger effort led by Governor Tom Wolf to identify and address inequities across all commonwealth agencies.
The task force will provide recommendations on:
present initiatives that the Commission can undertake that create opportunities that are not otherwise available to certain Pennsylvanians,
propose forums where employees with diverse experiences and skills can share ideas outside of the organization, through partnership or mentoring programs,
evaluate how the Commission views, perceives, and interacts with various neighbors and partners across the system,
review current Commission practices and policies to ensure that PTC is not part of the problem but rather part of the solution in combating systematic racism and inequality.
PTC will continue to keep all of partners informed of the Task Force's efforts.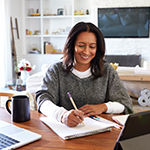 Commission Staff to Continue Working Remotely Through the End of 2020
CEO Mark Compton has announced that all administration staff will continue to work remotely through the end of 2020. The Commission continues to follow the recommendations and guidance of Governor Tom Wolf and his administration.
"We are at full speed. All of our departments have developed workarounds to ensure that we are meeting the needs of our customers and business partners," Compton said.
Compton stressed that the Commission's Maintenance and Customer Service teams, as well as Pennsylvania State Police Troop T and the State Farm Safety Patrol have worked to ensure safe travel across the system throughout the pandemic.