Safety Keys
Staying safe while traveling the PA Turnpike may take some planning. If you are ever in need of emergency assistance while on the PA Turnpike, please dial star (*) 11 from a cell phone to reach the operations center 24/7. If possible, please be ready to communicate your milepost (markers are every tenth of a mile along the shoulder) and the direction of travel to the dispatcher.
Travel Conditions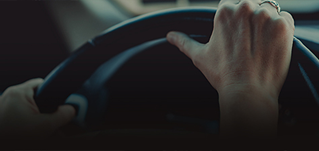 Road conditions are constantly changing, so the PA Turnpike wants to make sure you are informed before you head out the door and while traveling.
The travel conditions map allows you to view current roadway conditions and advisories for the stretch of Turnpike on which you will be traveling.
Check our travel alerts Twitter feed for up-to-date traffic conditions information.
www.511PA.com is an interactive map with information on traffic conditions statewide.

Emergencies

Speed Limit at Toll Points

All-Electronic Tolling is activated on the PA Turnpike and motorists should not stop while traveling through an interchange.
But, while not stopping, you must still follow the posted Toll Point speed limit of 15 MPH for the safety of yourself, other motorists, and any employees that may be at the interchange.
Preparing Your Vehicle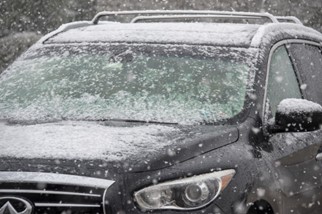 Winter brings unexpected travel conditions. You may not be able to predict the weather, but you can be prepared with these tips:
Test your vehicle's heater and defroster to make sure they are still working properly.
Do your wipers streak? If yes, consider installing winter wiper blades.
Double check to make sure all your lights work.
Check your tire pressure to be sure they are properly inflated.
If you run into any issues with your car while traveling the PA Turnpike, call *11 from a cellphone to reach an operator.
Winter Driving Safety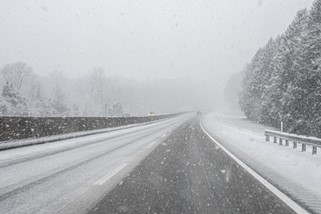 When snow hits, our crews work around the clock to maintain safe driving conditions. In return, we expect our customers to do their part by driving safely, no matter the weather. Here are a few tips:
Avoid unnecessary travel during bad weather.
State law requires windows and mirrors to be completely clear to improve visibility. Don't forget to clear the hood, roof and trunk, too.
Avoid sudden stops and starts.
Slow down and increase following distance.
Never use cruise control when driving on snow.
Don't Pass a Plow
When encountering a plow truck on the roadway please remember – you should NEVER crowd or pass a plow.
Plow drivers have limited visibility and cannot see directly behind the truck. Motorists should not pass or drive next to a plow as the truck can unexpectedly move sideways. Besides -- road in front of the plow is in much worse condition, so you're safest traveling behind it.
Winter Emergency Kit
When driving during winter, it is important that you have an emergency kit handy. Whether you slip off the road or puncture a tire, your kit will help you get back to traveling quickly and safely. Here are some suggestions of what you could include in your emergency kit: (1) Watch | Facebook
Drive Safe Through Work Zones

When driving through a work zone on the PA Turnpike, Go Orange by following all posted speed limits. Keep your eyes up. Put your phone down. Go Orange for the sake of our workers. Your wallet. Your life.