Safety Keys
Staying safe while traveling the PA Turnpike may take some planning. If you are ever in need of emergency assistance while on the PA Turnpike, please dial star (*) 11 from a cell phone to reach the operations center 24/7. If possible, please be ready to communicate your milepost (markers are every tenth of a mile along the shoulder) and the direction of travel to the dispatcher.
Travel Conditions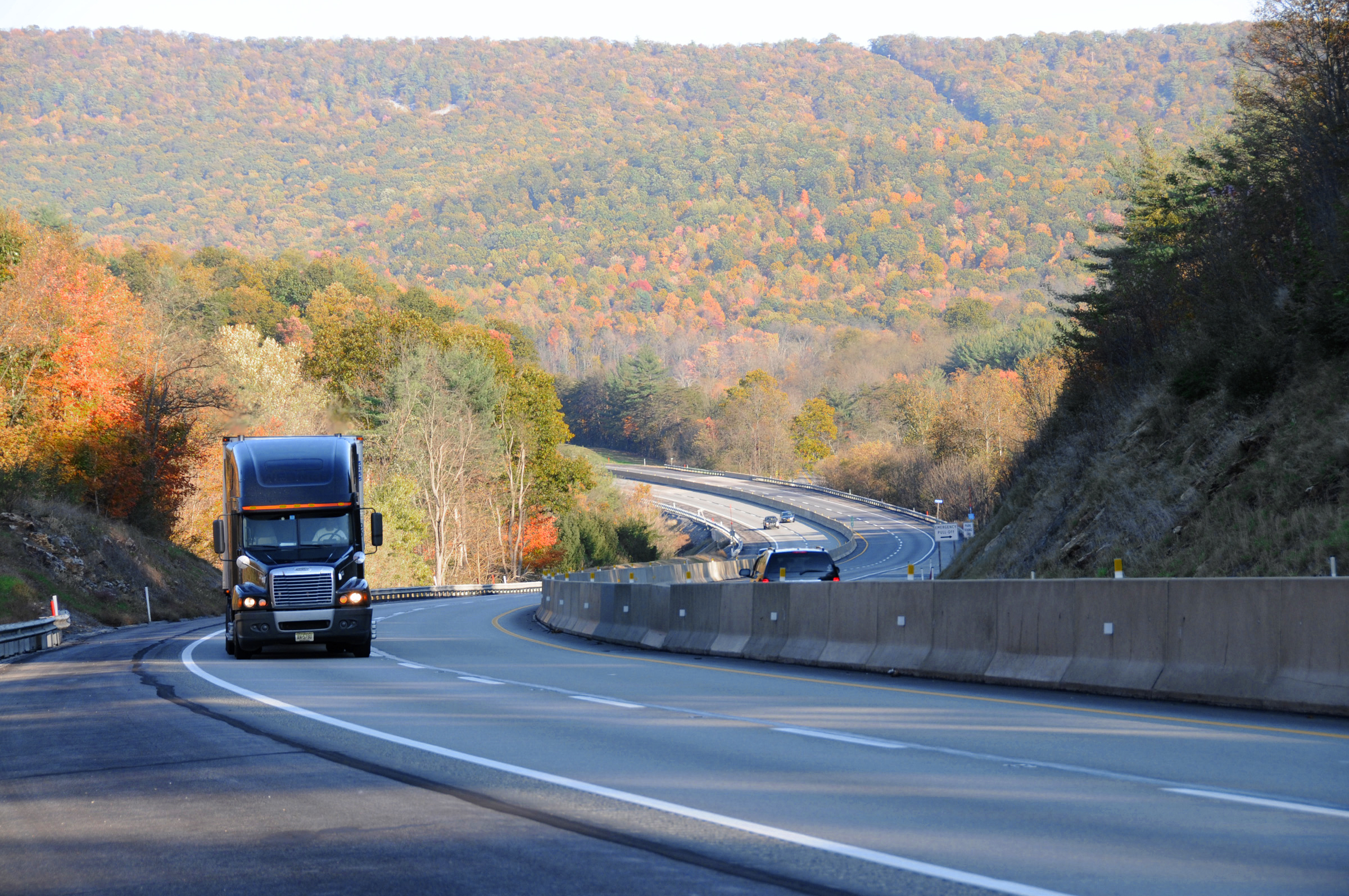 Road conditions are constantly changing, so the PA Turnpike wants to make sure you are informed before you head out the door and while traveling.
Check our travel alerts Twitter feed for up to date traffic conditions information.
www.511PA.com is an interactive map with information on traffic conditions statewide.
When traveling the PA Turnpike, pay attention to any Dynamic Message Sign (DMS.) DMS are the large electronic message signs you see along the roadway and are used to warn motorists of approaching traffic congestion, accidents, weather alerts, safety messages, and more.
Emergencies

Speed Limit at Toll Points

All-Electronic Tolling is activated on the PA Turnpike and motorists should not stop while traveling through an interchange.
But, while not stopping, you must still follow the posted Toll Point speed limit of 15 MPH for the safety of yourself, other motorists, and any employees that may be at the interchange.
Preparing Your Vehicle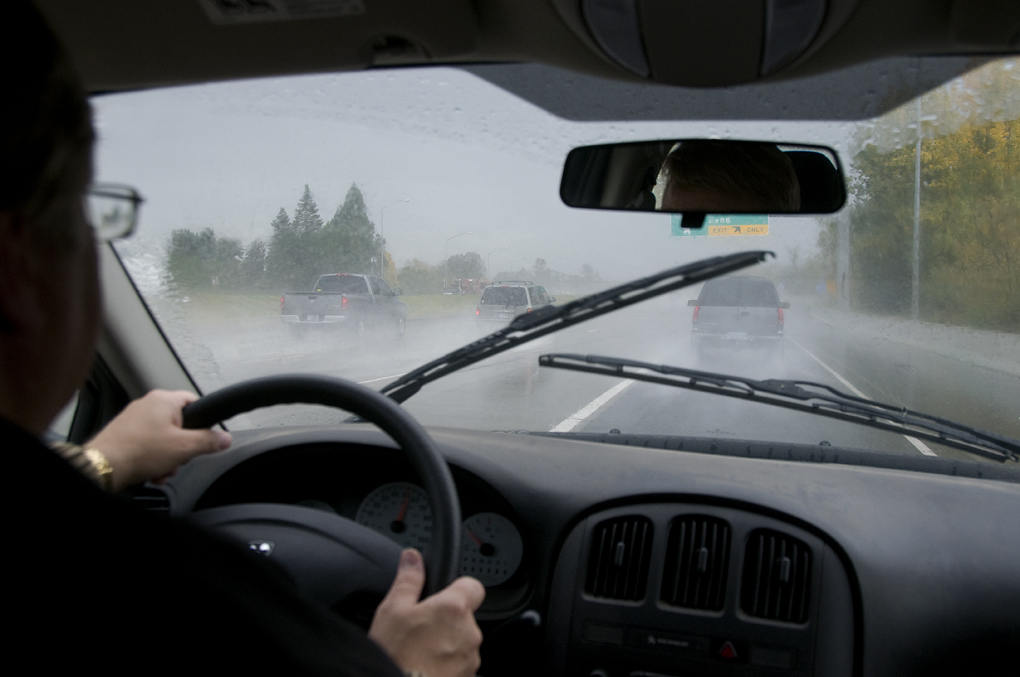 Falling Leaves
The trees that line the PA Turnpike are a beautiful sight to see in the fall season. But leaves falling onto the roadway can cause potentially dangerous driving conditions. When rain hits the fallen leaves, they become slippery. Please be careful when driving over wet leaves and avoid breaking, when possible.
Fall Driving Safety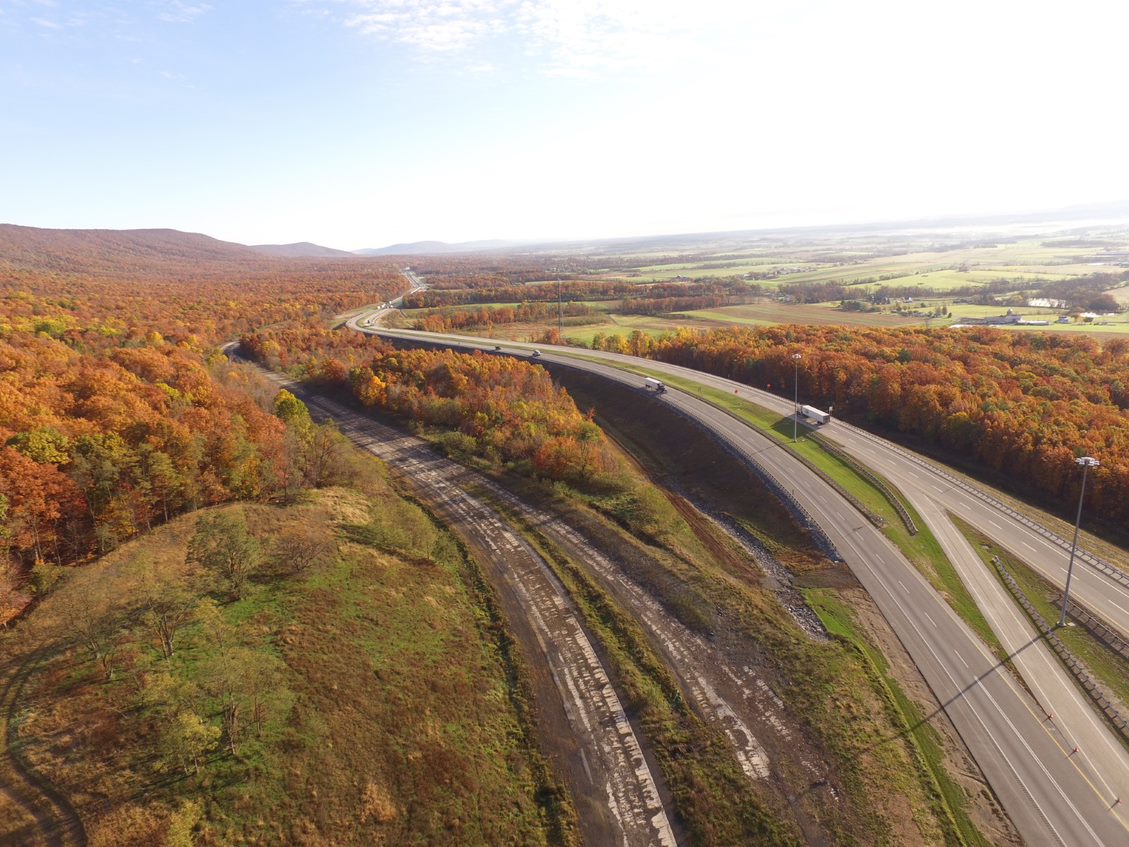 Deer Season
Deer-vehicle accidents peak in late October through November. Be alert for deer crossing signs and never drive distracted, especially during the morning and evening commuting hours when visibility is lessened and deer are most active. When driving at night with no oncoming cars use your high-beam headlights to give you advanced warning of a deer on the road.
Hunting Season
Pennsylvania is home to vast acres of wildlife and is a hunter's paradise. While traveling the PA Turnpike you may spot a potentially fruitful hunting location. But you are
not allowed
to park on the PA Turnpike to go hunting, or ever. It is a safety hazard and will result in a citation. Visit the Pennsylvania Game Commission's
website
for information and maps of state game lands.
Drive Safe Through Work Zones

When driving through a work zone on the PA Turnpike, Go Orange by following all posted speed limits. Keep your eyes up. Put your phone down. Go Orange for the sake of our workers. Your wallet. Your life.